Reed Tech Graduate Scheme
The Reed Tech Graduate Scheme is our newest programme, launching ambitious grads into the world of tech!
Your two-year journey with us…
Why Join Reed?
We place a special focus on developing emerging talent and our track record of producing industry leaders for over 25 years shows that we're good at it.
As a family business with a global reach, there are plenty of opportunities for high-potential individuals to blossom and develop.
We have successfully created a supportive environment where careers are developed and futures are forged.
Feel what it's like to truly belong.
Events
To be announced soon!
Saveena Randhawa
Early Careers Manager – Reed Group
Tech Graduate Scheme
£29,000 basic salary (London-weighting included)
Access to a senior mentor and optional graduate buddy
Annual appraisal to increase to your basic salary
Professional qualification sponsorship after 6 months (e.g. Agile, CIM, Prince2 and more)
What's #LifeAtReed?
Hear from some of our Graduate alumni in the Digital Workplace team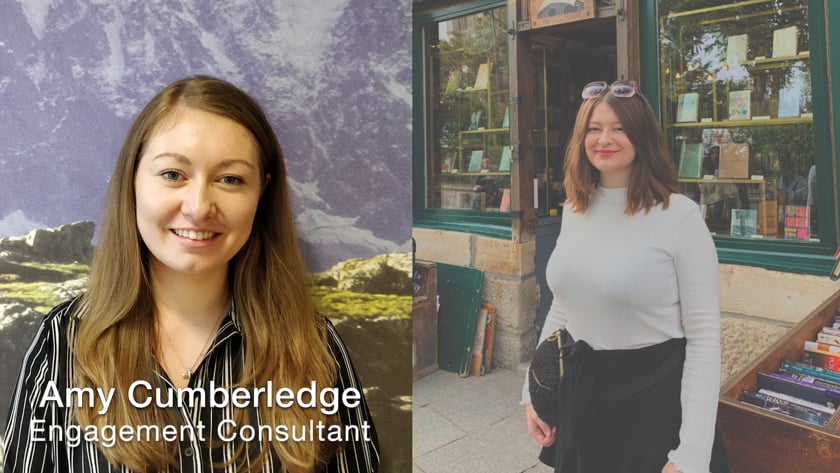 Gemma Young
Technology Delivery Manager
Alumni
Having never previously considered a role in Technology, the Graduate Scheme gave me the opportunity to not only see this as an option but to develop a career in it! I initially started as a Business Analyst with no prior similar experience, but quickly gained exposure to different areas. This allowed me to develop valuable key skills and discover which areas I enjoyed the most. This varied opportunity has really enabled me to shape my career in line with my interests and helped me to realise the range of options there are for a career in Technology that are people and problem solving focussed.
Dani King
Engagement Manager
Alumni
The graduate scheme was just what I needed. I didn't have a clue what I wanted to do as a career, so having the option of 12-month placements meant I could try lots of different things until I could hone my interests and skills into something I love. But I wouldn't be here without my graduate mentor, they really helped put me on the right track, in touch with the right people and put in a good word for me when it counted. I've worked with many different teams in the IT department and can confidently say they are all passionate about your growth and development and want you to find the right fit, for you. There is a fabulous team ethos and as you will hear often, the best thing about Reed is its people.
Yuan Hui
Business Analyst
Graduate Scheme co-member
Being on the Reed Graduate Scheme has exposed me to different functional areas of the business I never thought I'd be interested in previously. I rotated into a Business Analyst role in the IT department less than 2 years ago which I thoroughly enjoy as I get to work on a variety of products and with a variety of business stakeholders thus every day presents a new challenge. Working in the fast-growing tech sector will open the doors to many exciting career paths for young people therefore I'd recommend exploring your options and don't rule out any roles for sure!
Your New Career Starts Here...