Spotlight On… Talent Acquisition
This year has proved challenging for many businesses;
forcing us to adapt to changes most would never have predicted. 
As a large employer itself, with hundreds of offices, multiple specialisms and over a thousand Co-Members, the needs of Reed Specialist Recruitment have changed too. 
We spoke with Head of Talent Acquisition for RSR, Kayleigh Hersey about how the hiring needs of such a large business have changed in 2020 and how her team has adapted to ensure the business continues to move in the right direction.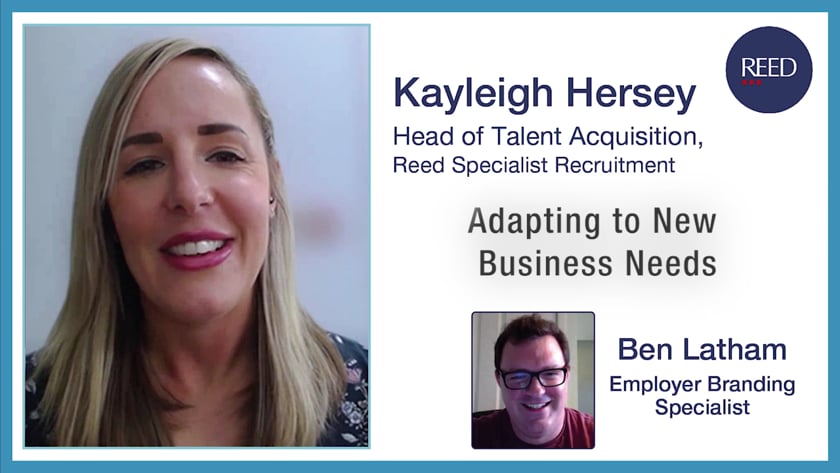 Furloughs and Highs…
"We had to furlough part of our department, and that was a learning curve for our team to adjust to. Alongside this, internally we had areas of our business undergoing restructure, and had to support our Co-Members with redeployment opportunities."
For the RSR Talent Acquisition members that were not furloughed, at the beginning of lockdown their job focus switched from finding new hires to redeploying colleagues.
Although a number of our recruitment areas were hit by client hiring freezes, other areas grew in demand, such as Health & Care, and Logistics, for example. REED secured and maintained a number of high-volume contracts during this period too, which presented internal redeployment opportunities and new recruitment demands.
A number of Co-Members throughout REED were seconded to new roles to meet business needs, and to avoid further furloughing. In the case of Talent Acquisition, several team members were seconded to the RPO team in Reed Talent Solutions; using their talent acquisition skills to fill a surge in staffing requirements within RSR's sister business, Reed in Partnership.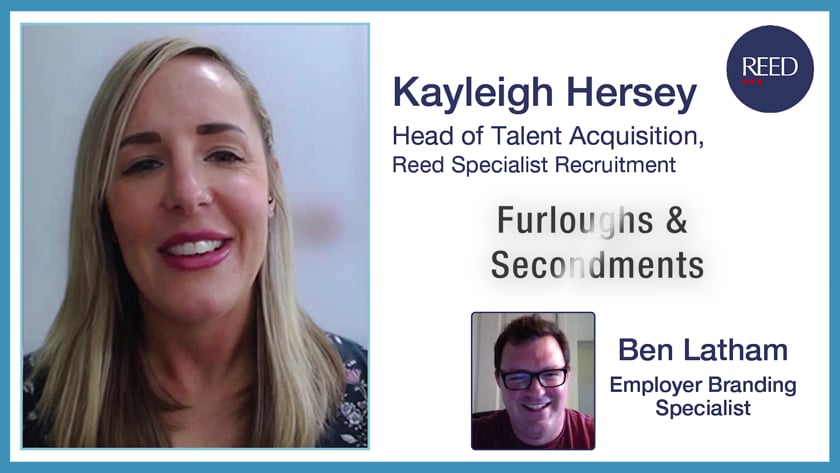 A Lot To Be Proud Of
After restructures and redeployment efforts were successfully completed, business growth in key areas meant Kayleigh and the Talent Acquisition team continued to seek external candidates for new roles…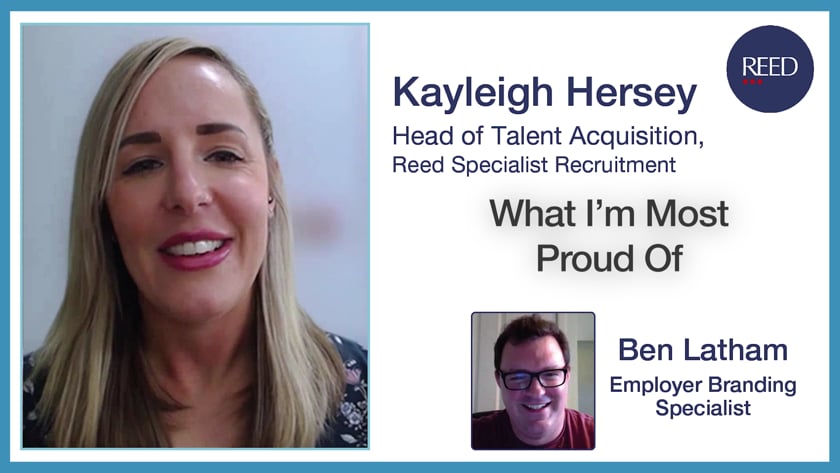 "Although the "high volume" recruitment roles we usually support on have decreased, we have seen other parts of business expanding and winning new contracts. We've had the time to support on this recruitment and supply quality/headhunted candidates into these roles. Since July, the team of 4 have successful placed 170 new Co-Members to join REED."
For Kayleigh 2020 is also a year for celebration as REED recognises her 10 years service with the business.
Co-Members who reach 10 years at REED are gifted a 6 week sabbatical and £1,000 spending money – just one of many of the rewards and benefits available throughout the group.
A keen traveller, Kayleigh had planned to spend the sabbatical travelling around Nepal, Korea, Vietnam and Cambodia, but for obvious reasons had to adjust said plans…
"I still wanted to make my sabbatical special – I'm now taking time to explore the UK: Cotswolds/The Peak District initially, then at Christmas I'm off to St Lucia (with the money from REED paying for my flights!)
"In the new year hopefully a city break in Europe too (lockdown permitting). If not, I will take the time to relax and unwind. So things aren't all bad!"
If you're interested in joining REED, we have offices across the UK and Europe. Just head to our Jobs Page to view our current vacancies.
Your New Career Starts Here...