Wellbeing Centre
Co-Members can access information around healthy living, financial advice and more.
Sabbaticals
Paid sabbaticals for continuous service.
Holiday Scheme
Option to carry forward, buy or sell 5 days holiday per annum.
Personal Development Fund
Personal Development Fund
Gain sponsorship for personal development courses.
Give As You Earn
Co-Members can make tax efficient donations to one or more charities of their choice.
Moving Home Leave
We offer a days paid leave to help Co-Members when moving home.
Refer a Friend
Get rewarded for referring friends, network or family into REED.
Professional Qualifications
Professional Qualifications
Sponsorship for professional qualifications.
Love Mondays
Reed.co.uk holds events linked to our purpose "improving lives through work"
Hack Days
Reed.co.uk supports innovations and collaboration through regular hackathons.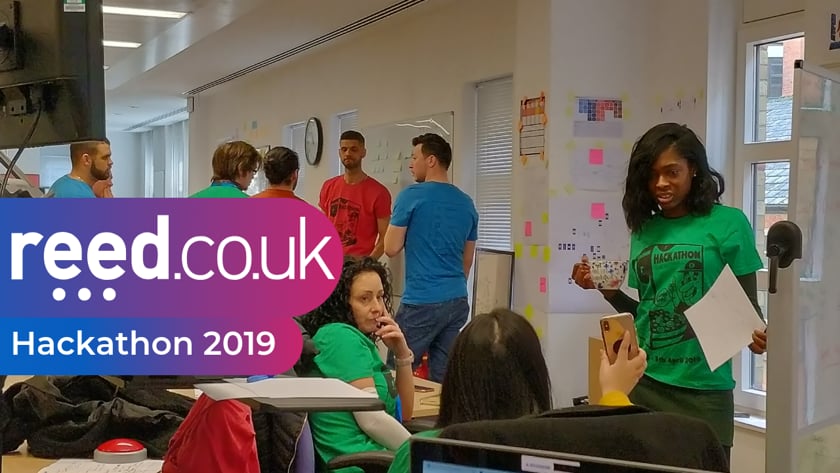 Getting the right job can be life-changing, and we're going to change the way people use tech to find a job that's right for them.
As a diverse team of analysts, designers and product owners, we take pride in our work for reed.co.uk, knowing our recruitment technology services can genuinely impact people's lives for the better. 
Living the REED value of working together, we use Agile methodologies to work with teams across the business including our Agile Delivery team and Software Engineers to ensure effective end-to-end digital design.
We're building a team of thinkers, doers, and risk-takers. If you think you'll fit in with that then apply to one of our vacancies below.
Product Designer Job Description
Product Designers work with a range of colleagues on our digital products across reed.co.uk and any associated platforms, websites and apps.
Whether you join us as a Junior Designer or an experienced industry expert, you will need a passion for end-to-end design, including UX , interaction and UI. You will also need to demonstrate how you stay on top of digital trends and emerging technologies.
Our Product team uses a range of tools that you will need to have experience of and/or be willing and able to learn to use quickly; currently these include Sketch, Invision, Adobe CC, Axure and Zeplin.
What is the role of a Product Manager / Owner?
As a Product Manager you'll have responsibility for a key product area, defining your product direction and delivery approach based on sound research and experimentation.
Collaborative and Agile working is key to achieving product success. as Product Manager you will be responsible for setting the direction of the product and any associated goals / objectives of team members reporting in to you.
You will be adept at tracking data and user stories, continually assessing the value your product brings to the customer / end-user and how things can be improved to enhance their experience.
What is the role of a Product Analyst?
As a Product Analyst you will bring a passion for digital analytics, data trends and customer insights; delving in to what parts of our products work (or don't work!) well for our customers.
Using in-depth analysis of customer experiences across any/all of our digital platforms, as well as wider data from our industries, you will draw conclusion and recommendations on how to improve existing products and services, as well as suggest anything new that we could begin exploring.
You will have a range of tools at your disposal from the offset including Google Analytics (premium) and Looker, while also taking the initiative to suggest new tools and ways of working that help the team draw new conclusions that inspire our next wave of improvements.
We are always working on something new and looking for new ways to meet our customers' needs.
Why not explore reed.co.uk to see what we currently offer jobseekers (job board), knowledge-seekers (courses) and employers (job-posting, CV search, site integrations etc.). 
Think you can improve our products? Get in touch or apply for a vacancy below.
Locations
Product / Design jobs in London: Our reed.co.uk offices can be found in central London, just a few minutes walk from bus routes and underground stations such as Holborn, Covent Garden and Tottenham Court Road.
Career Progression
At REED it's important to us that we value results and aim to retain our best people, whether that means moving you up the career ladder, increasing your pay, or finding new areas for you to explore.
Learning & Development
Our people are our most valuable asset and so we invest a lot in you to ensure you are trained and qualified to deliver results; whether that's courses delivered on the job, by our in-house training team or through external suppliers and events.
Director of Product
Here at Reed.co.uk our vision is simple: we aim to connect people to a world of opportunities online.
Reed.co.uk is the UK's leading online destination for careers, and connects millions of people to new opportunities every day. As well as thousands of jobs, Reed.co.uk also offers a variety of courses to support people looking to take the next step in their career. We're looking for people who want to make a difference and are passionate about helping people in their career journey.
Product Analyst
Reed.co.uk in London are looking for a Data Analyst (Product) to join their established team based in Holborn, Central London (work from home 3 days a week).
Senior Product Manager
REED Online are looking for a Senior Product Manager specialising in Search to join their team based in Holborn, Central London.
Our Latest Stories…
Check out our blogs below to hear about #LifeAtREED from some of our current and previous Co-Members, as well as company news, insights and advice…
Your New Career Starts Here...