Apprenticeships
Reed was the first employer in the UK to have apprentices complete the Recruitment Resourcer Level 2 qualification, offered alongside our Level 3 Recruitment Consultant apprenticeship.
We also offer a Level 4 in Software Development at either our Reed IT office in Raynes Park, or in Holborn at our reed.co.uk head office.
If you are considering a career in recruitment but have no prior experience, then joining Reed as a Resourcer or Recruitment Consultant could see you enrolled on one of our apprenticeship programmes, with a personalised training plan which delivers industry-leading training and dedicated support from our in-house apprenticeships team.
You can look forward to enjoying benefits including:
A professional certificate and qualification to add to your CV​
Ability to use the letters Cert PRP after your name, to indicate your professional status​
Student discount – save £'s on many products and services​
Oyster card travel discount if you commute in London ​
All vacancies shown below and via the button on the right are accepting applications via our apprenticeship programme route. Please apply for your preferred role and a member of our Talent Acquisition team will discuss your options during the application process.
Recruitment apprenticeships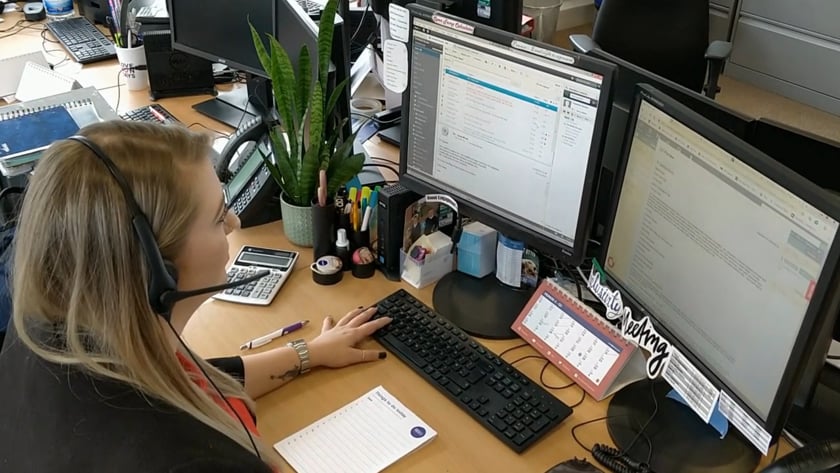 Recruitment Apprenticeships
Our Recruitment / Resourcer apprenticeships are available throughout our Reed offices in England.
To find suitable vacancies, search vacancies accepting apprentices, and when you apply a member of our Talent Acquisition team will discuss your eligibility for the apprenticeship at telephone interview stage.
All our apprentices receive the same benefits package as non-apprentice starters, meaning you will start on the advertised salary and commission structure for that role.
Telephone Interview
The first stage of your journey starts with a telephone interview with our Talent Acquisition team, you will be asked a few questions about your previous experience & knowledge to help us determine which training route would suit you best, this may be as an apprentice
Initial Assessment
If you are successful in meeting the apprenticeship eligibility requirements, we will assess your knowledge, skills and behaviours against the Apprenticeship Standard you'll be working towards - making certain than an Apprenticeship is the right route for you.
Offer Made
You will attend an interview with a manager in the branch you would be working at and this could result in a job offer!
4. Welcome to your Apprenticeship
Welcome to your Apprenticeship
During your first week you will complete a Skills Lab diagnostic which will help to create your personalised training plan, this will help us to make the final decision regarding an apprenticeship for you.
6-week Induction
Once you have been accepted and enrolled as an apprentice your training plan will commence straightaway, if you have not been accepted as an apprentice this will likely be due to your existing knowledge and skills level, however you will still received a personalised training plan to suit your learning needs in your new role.
Enrolment
Once enrolled on the programme you will hear from your dedicated Apprenticeship Business Partner who will be supporting you and your manager throughout your apprenticeship programme.
As an apprentice at Reed you will have the same access to company benefits and salary structure as all co members, in addition you will be eligible for a bonus for passing with a Distinction grade and achieving an agreed billing target.
In addition to our great benefits packages, apprentices may also get to enjoy dedicated training and celebration events with senior directors, much like the one shown in the video.
Earn & Learn, no matter your background…
Even if it's been a few years since you left school, when joining Reed you may still be classed as an apprentice, depending on your existing qualifications and work experience (i.e. you are new to recruitment / similar role or not).
Being an apprentice will not affect your access to all the amazing rewards and benefits available to co-members at Reed; in fact, you will have all of these plus additional support from our dedicated apprenticeship team.
As an employer, Reed is committed to ensuring a significant portion of our co-members are in a formal 'Earn & Learn' programme, such as our apprenticeship programmes, Undergraduate Placement Year, Graduate Training Scheme, and Internship offerings. This commitment led to us becoming a member of the 5% Club, which you can learn more about by clicking the image.
Software development apprenticeships (Junior developers)
Software development apprenticeships
Reed offers apprenticeships in software development through our partner training provider, Makers.
The programme starts you off with a 12-week' boot camp of intensive training on how to code, so you are ready to hit the ground running when you start with us on week 13.
There is no direct application process via Reed for these positions. Instead, applicants are invited to apply for our tech apprenticeships once they have completed the Makers Software Apprenticeship programme. However, should you express interest in joining us as a junior developer and we think you could be a good fit, we may be able to put you forward to Makers as a potential candidate.
Please note we are not currently accepting applications for Software Developer apprenticeships.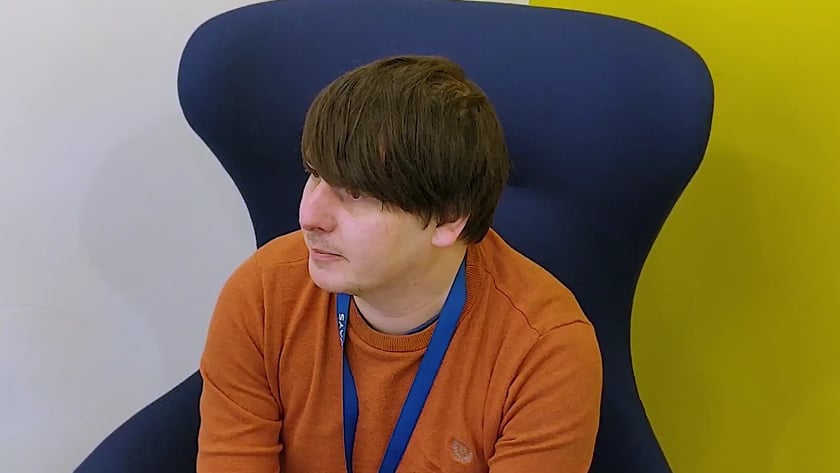 I felt the course gave me some good foundational concepts for coding, which should help me moving forward in the role as an apprentice, although I still have quite a lot to learn.
The transition to working in the office has also been a great experience. The team are all very patient in answering any questions I have and have all been very welcoming. In addition, it was interesting to see how the different areas of the company worked during my induction, as it gave me a broader insight into how everything interconnects.
Stephane, Digital Apprentice
Where could you be working as a junior developer with us?
Reed.co.uk
Reed.co.uk receives over 160,000 applications every day so it's important that our technology is kept up to date and improving to keep our top spot as number one job site in the UK. Roles with reed.co.uk are based in central London in our Holborn offices.
Reed
Reed offices (formerly Reed Specialist Recruitment) can be found throughout the UK and internationally. Our offices in Raynes Park serve as a technology hub for the company, providing IT infrastructures and support to ensure our consultants and other co-members can work as effectively as possible.
Your New Career Starts Here...